Description
A global leader in offering quality and innovative firearms, Browning now introduces a new, full-line of superior performance ammunition for hunting, personal defense and target shooting. Browning and Winchester developed this full line of ammunition products under the Browning brand. The Browning Ammunition portfolio includes popular ammunition offerings in rifle, shotgun, handgun and rimfire, featuring advanced technologies for hunters and shooters.
Browning Long Range Pro achieves match grade accuracy through the utilization of Sierra Tipped Gameking boat-tailed bullets. Whether it's punching holes in paper or ringing long-range steel targets, Long Rang Pro delivers with precision. This ammunition is new production, non-corrosive, in boxer primed, reloadable brass cases.
The Sierra GameChanger hunting bullet is the perfect combination of Sierra's legendary match accuracy coupled with deadly penetration. Sierra re-engineered their legendary MatchKing bullet into a hollow point design for quick expansion and fitted it with a transparent green tip for ballistic uniformity. Inside, the GameChanger features a unique construction that utlilizes a special lead alloy surrounded by a tough copper jacket that delivers excellent penetration and expansion at a variety of ranges. It's a GameChanger on any hunt!
Features
Optimal jacket wall thickness controls expansion and retains weight
Open pocket under the polymer tip expands lead core instantly on impact
Tuned ogive for industry-leading BC
Boat tail design for stable flight and accuracy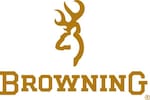 Made In United States of America